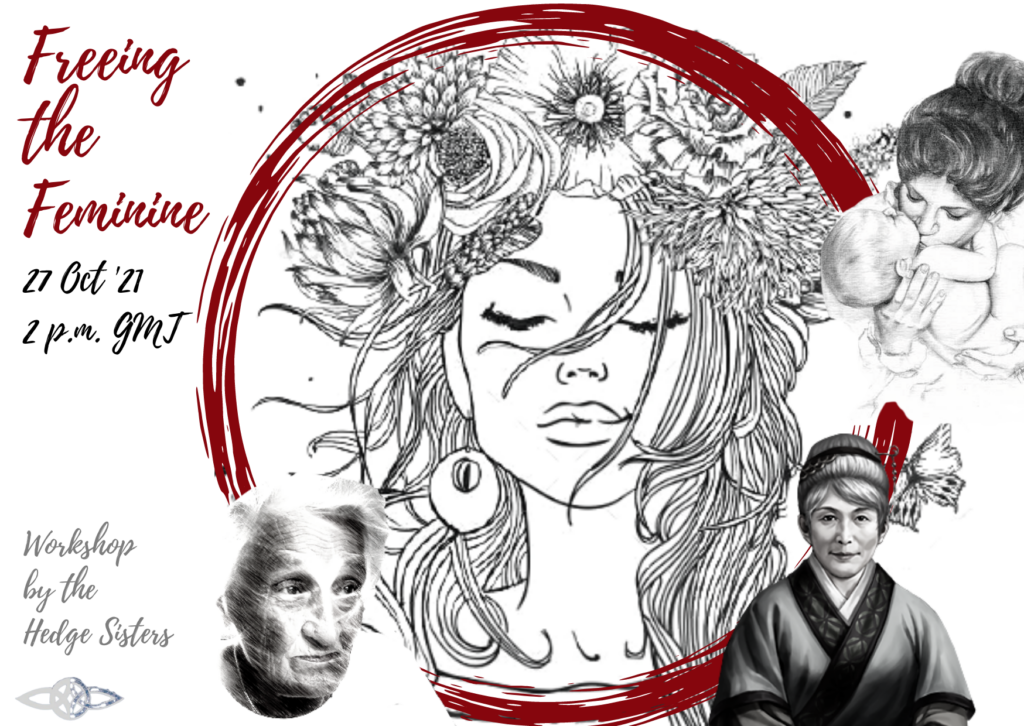 So happy to be able to facilitate a Workshop for the Scottish International Storytelling Festival, as part of the Global Lab. Join us for an afternoon of deep exploration and wonder.
>> Storytellers Catriona Blanke and Kirsten Milliken explore female archetypes, often diminished and sometimes demonised, in myths, legends and folk and fairy tales worldwide. The dominant stories in our culture focus on the hero quest and the warrior archetype. It is time to redress this imbalance so that solutions to the dual environmental and social crises facing humanity can source feminine qualities. Workshop participants, whatever their gender, will delve into themselves to rediscover and reconnect with their unique feminine aspects, to nurture environmental and social change.<<
Global Lab is an open community of creativity and co-learning, hosted by the Scottish International Storytelling Festival in partnership with The Earth Stories Collection and The Earth Charter movement. Each session involves presentations, discussion and a short interval. Hosted by Festival Director Donald Smith.
27 Oct, 13:45 GMT / 14:45 Deutsche Zeit
This event will be held on Zoom. Tickets and more Information here