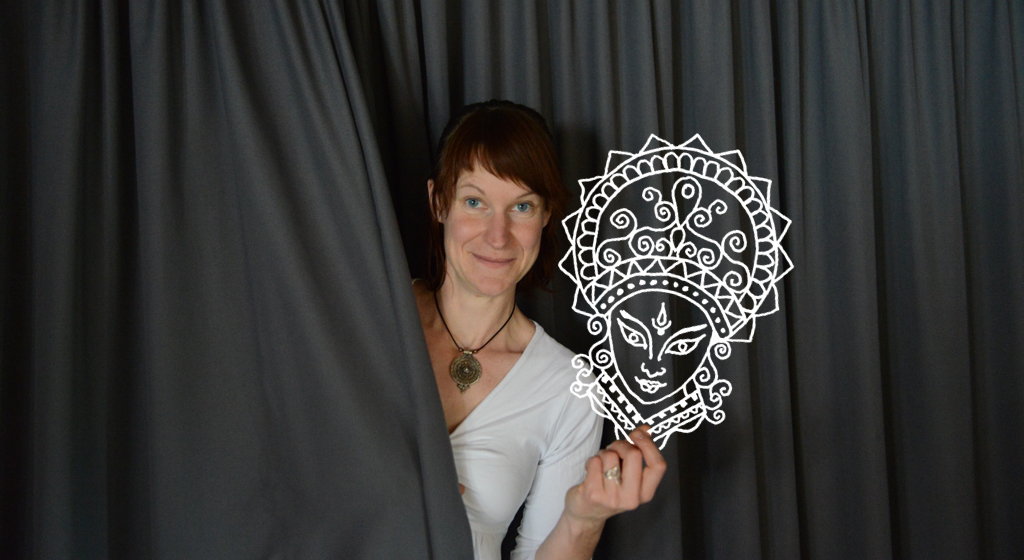 Legends | Fairytales | Sagas | Stories…
…told afresh
As a storyteller, I create spaces for connection. The stories in my repertoire range from the traditional folk and fairy tales to modern stories to tales created specifically for my clients. With my stories I aim to whisk the listener away into their very own universe.
My special focus is on telling stories about the Divine Feminine and (re-)tell HERstory. They are powerful stories about women, feminine entities and goddesses .
I tell for a miscellaneous audiences, from children to adults, live and online, in German and English. I also create high quality and very artful audio products, and teach storytelling to those wanting to learn.


Storytelling
Storytelling is one of humanity's oldest arts. For tens of thousands of years we have gathered around the fire to pass on the hard-won knowledge of our ancestors. Storytelling in this form is a source of inspiration, wonder and joy. It creates community like few other things and can touch hearts and transform lives. In contrast to the mainstream industry which abuses the connection between storyteller and audience to manipulate and boost consumerism, oral storytelling tradition is based on the authentic relationship between the two. Real community is created.

Stories are told eye to eye,mind to mind, and heart to heart.
Scottish Travellers' proverb

As a storyteller I create space for connection. As I tell stories from all over the world, I invite the listener to enter the world of imagination within themselves.
Something vibrant, real and powerful arises and the stories guide the way. Every single time I am privileged to tell a story in this way, I rejoice in the fact that I get to do what I came here for.
Would you like me to tell a story at your private or public event, or in your school or institution? Wonderful. Simply contact me via email or telephone and we will figure out the perfect contribution to your event.

Want to learn?
Wonderful, let's begin!
As my own teacher, Daniel Allison, says, 'Storytelling is fundamental to being human. We do it every day; we can all learn to do it better.' It is my mission to help revive storytelling in Germany, to develop it further and to assist people on developing the skill of telling a powerful tale.
I invite you to come on a journey with me. To find your own expression as a teller. To deeply connect with stories and the power they carry. To develop your own unique storytelling style.
Catriona's support in seeing where my potential is already unfolding and also those areas where it is still hiding have been invaluable to me. Cat walks her talk, and her joy and curiousity about the wonders of storytelling are contageous. Catriona always has a few encouraging words for your and helpful questions.

Carina, EducationCoach and Projektmanager, Sulzberg
1 on 1 sessions are available in English – please do reach out if you are interested.

The group sessions I teach are currently only available in German. Stay tuned though, as there certainly is stuff on the horizon…
And also – if you have a group of people wanting to learn (online) and in English – please reach out, together we will tailor-make a course for you.

I look forward to hearing your stories…

There is no greater agony than bearing an untold story inside you.
Maya Angelou

Contact